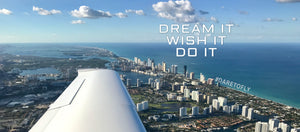 OUR MISSION IS TO DESIGN FASHION FOR PERSONAL EMPOWERMENT, TO PROMOTE AVIATION AND TO ASSIST ASPIRING PILOTS BY DONATING A PERCENTAGE OF ALL PROFITS TO FUND STUDENT PILOT SCHOLARSHIPS
LET'S FLY NOW™ Discovery Flight Program
Reports predict that more than 600.000 pilots will be needed in the next two decades. Dare to Fly™ has partner with the King Schools to support the "Let's Fly Now" Introductory Flight Program offered by The Ninety-nines, Inc (International Organization of Women Pilots) at multiple locations, all year round in the USA.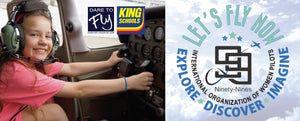 PROUD SPONSORS OF ARC TEAM 90
Dare to Fly™ is honored to be the chosen line of apparel to provide high end custom uniforms and aviation inspired garments to Air Race Classic Kristen Jurn & Jen Toplak with Dare to Fly Team #90.  This is an epic All Women Race which dates from 1929.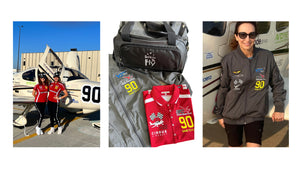 Proud Member and Strong supporter of